At Little Hands Family Childcare, I am committed to providing the best quality care possible. I feel the family home environment fosters love and acceptance and is an extension of the family unit. My multi-age environment cultivates a healthy social atmosphere.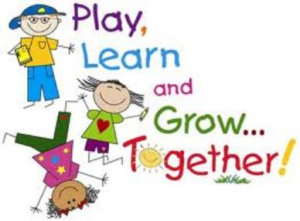 The curriculum is geared to the child's current stage of development and promotes the progression of learning. I try to create the context for learning by implementing five essential elements: active learning, classroom arrangement, the daily schedule, assessment, and the curriculum (content). Play is the learning process that enables children to learn, so I strive to have play-based, stimulating, hands on, environment that offers opportunities to explore, discover and create and promote positive self-esteem. It fosters qualities such as curiosity, perseverance and risk taking, to name a few. It is believed these qualities motivate lifelong learners but are difficult to invoke if not self-discovered when young. I believe in supporting the uniqueness of each child.
Setting consistent limits and appropriate guidelines will assist children to develop the ability to monitor their own behavior in social and conflict situations. Children are encouraged to be respectful, kind, polite, honest, and fair. When they display these character traits, they receive mountains of praise.
I believe that a person that works with children needs to have a love for them and their growth and development, constantly engaging in ongoing education.